Introduction
To honor the initiative of the Custodian of the two Holy Mosques, King Abdullah Ben Abdul-Aziz to fund directly the establishment of three centers specialized in nanotechnology research, King Saud University (KSU) established King Abdullah Institute for Nanotechnology (KAIN) to enhance the transfer and settlement of Nano science and nanotechnology. KAIN equipped its laboratories with up-to-date research equipment and formed efficient research teams in different important areas such as renewable energy, water treatment, and bio-medical applications. KAIN established as well international collaboration with scientifically renowned universities and research centers. KAIN activities have extended to organize scientific workshops and nanotechnology symposia. Moreover nanotechnology consultations and sample analyses were offered by KAIN on regular basis. In addition, KAIN has been hosting well known scientists to give talks on different nanotechnology applications. Visits to KAIN by local schools, colleges and different societal sectors have been encouraged.
Vision
To achieve excellence and pioneering standard in Nano science and technology and their applications.
Mission
To perform innovative research work and to develop nanotechnology through qualifying scientific specialized cadre, establishing effective societal partnership and settling the technology necessary for building national economy.
Objectives
1 - Development of areas of excellence for future nanotechnology techniques.
2 - Encouragement of scientific research in Nano science and technology.
3 - Dissemination of scientific awareness of Nano science and technology.
4 - Establishing strategic partnerships in the area of developing nanotechnology.
5 - Development of a supportive work environment.
Contact Information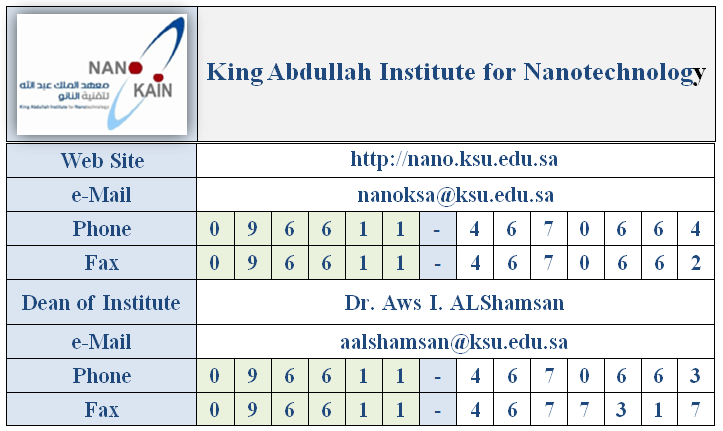 Organizational Structure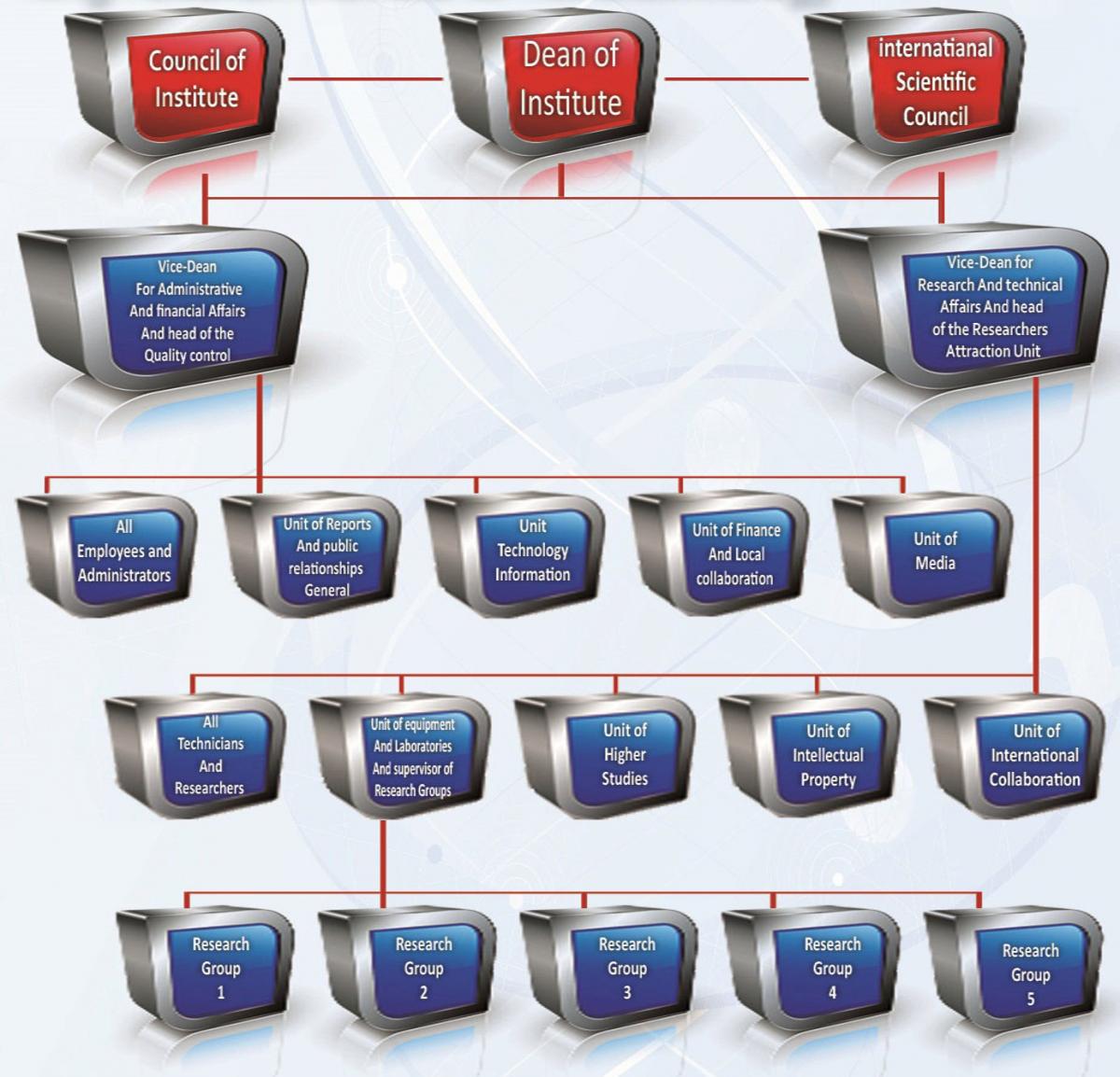 SEO keyword:
King Abdullah Institute for NANO Technology ( KAIN )